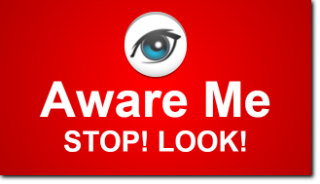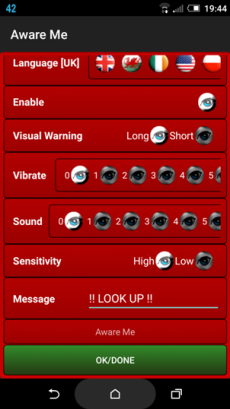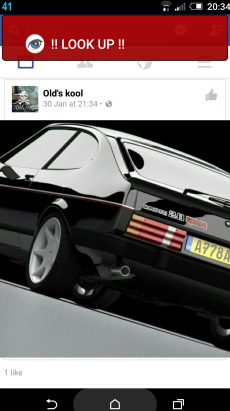 Walking along, looking at your phone...
You might walk into a Lamp Post !
You might walk into Traffic !
Be aware of your surroundings.
Get alerted/prompted as you walk so you don't have an accident while your mind is stuck in your device.
If your device does not support Vibrate, you will not see the vibrate option.
Supported Languages: English, Welsh, Irish, Polish, French, German, Spanish, Danish, Italian, Swedish




Nine Vibration patterns




Nine Audible warning sounds




High and Low Sensitivity




Configurable Alert Message



Good for the kids phones who don't look where they are going.




Good for the easily transfixed minds.




Good for reminding you before you step out into the road.
Simple, with safety in mind.
Set yourself free. Get it on SlideMe